Established in November 1997, AWP (fomerly known as Million Degree Sdn Bhd) has grown from a local outfit of acoustic treatment materials supplier to a 'one stop shop' supplies, design and contracting Group for customized acoustic treatment and noise control solutions with our products such like acoustic wall, acoustic system, acoustic panel and soundproof insulation.
The AWP Group manufactures and supplies a comprehensive range of insulation materials which are especially use for noise control purposes. These insulation products are mainly made of rock wool and glass fiber. We assist customers in designing and installing various types of noise control and acoustic treatment products within a reasonable price range.
AWP is reputed for quality acoustic treatment and noise control materials supplies and has carved a niche in the mid to up-market professional sector. To provide value-added services to clients, the Group now offers three-dimensional services – supply, design, construct – enabling AWP to function as a one-stop-shop provider.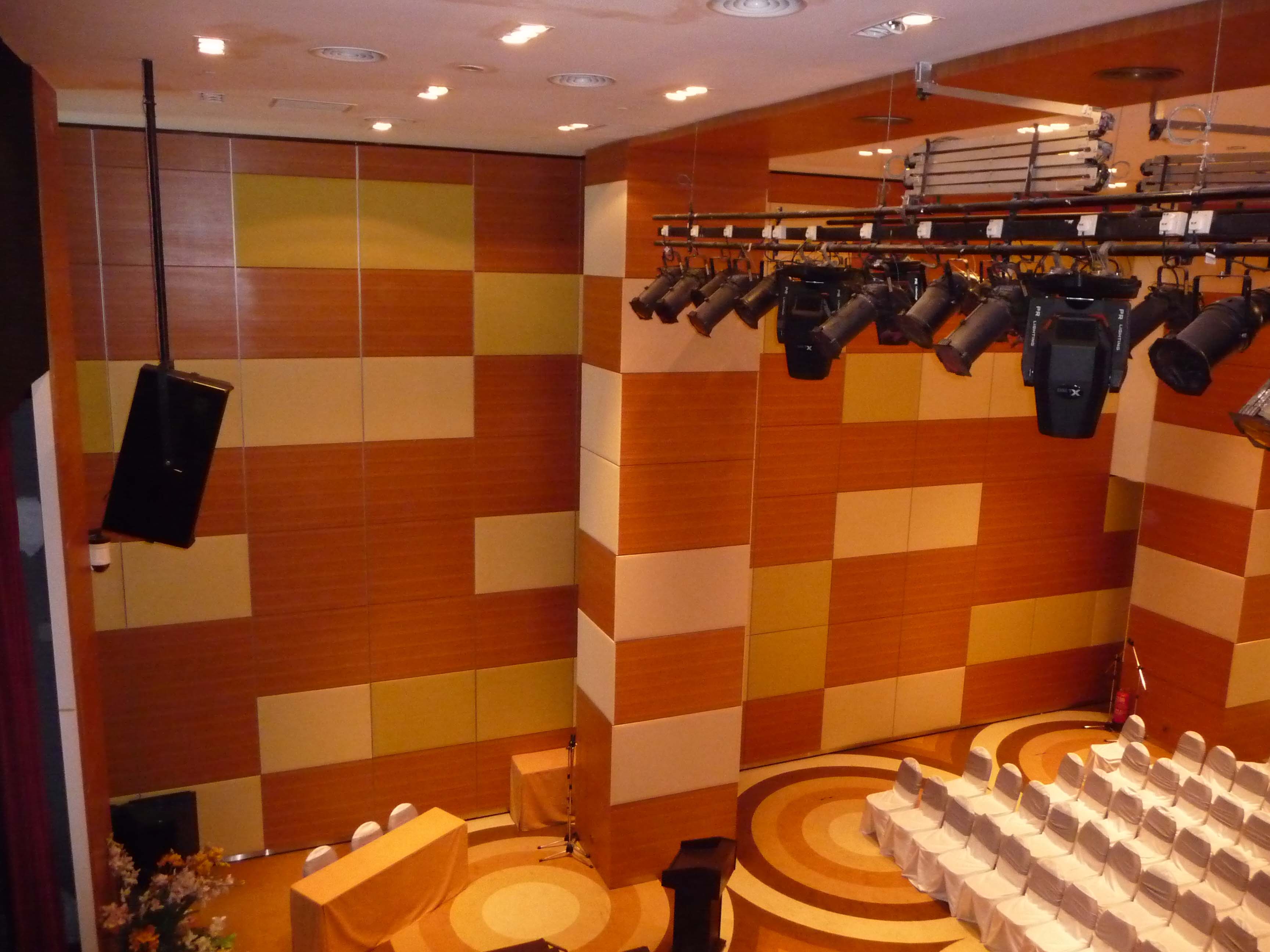 PRODUCT TYPES & PROJECT RANGES
AWP acoustic system is ideal for any application where good atmosphere, intelligibility and comfortability connected to noise control are important to us. At AWP, we focus on the product quality, and crafted with fine precision work with highest quality control measures.
Project Ranges:-
Auditoriums

Multipurpose Halls

Lecture Theaters

Home Theaters

Conference Rooms

Music Rooms

Classrooms / Function Rooms / Seminar Rooms / Meeting Rooms / Music Practice Rooms

Cinemas

Banquet Halls / Cafeterias / Ball Rooms

Exhibition Halls

Convention Halls

Studios

Reverberations Rooms

An-echoic Chambers

Audio-metric Testing Rooms

Restaurants

Night Clubs

Museums

Libraries

Lobbies & Waiting Rooms
Product Types:-
Acoustic Wall Panel ( Fabric, Gypsm Perforated, Timber Perforated, Metal




Perforated )

Acoustic Absorptive Ceiling

Acoustic Window

Acoustic Door ( Metal / Timber )

Acoustic Sub Ceiling

Acoustic Partition System

Acoustic Movable Partition ( Flexiwall )

Acoustic Seal System ( Zera Seal / Raven / Pemko )

Acoustic Barrier Mat ( Wavebar )

Acoustic Open Cell Foam

Padded Wall

Floating Floor

Rockwool and Fibreglass

Vibration Isolators

Acoustic Enclosures for Equipment

Acoustic Louvers

Silencers (Attenuator)

A-1-003A, Jalan LP 7/3,
Seksyen 7, Taman Lestari Perdana,
43300 Bandar Putra Permai, Selangor.
© 2015-2022 Acoustic Production. All Rights Reserved.